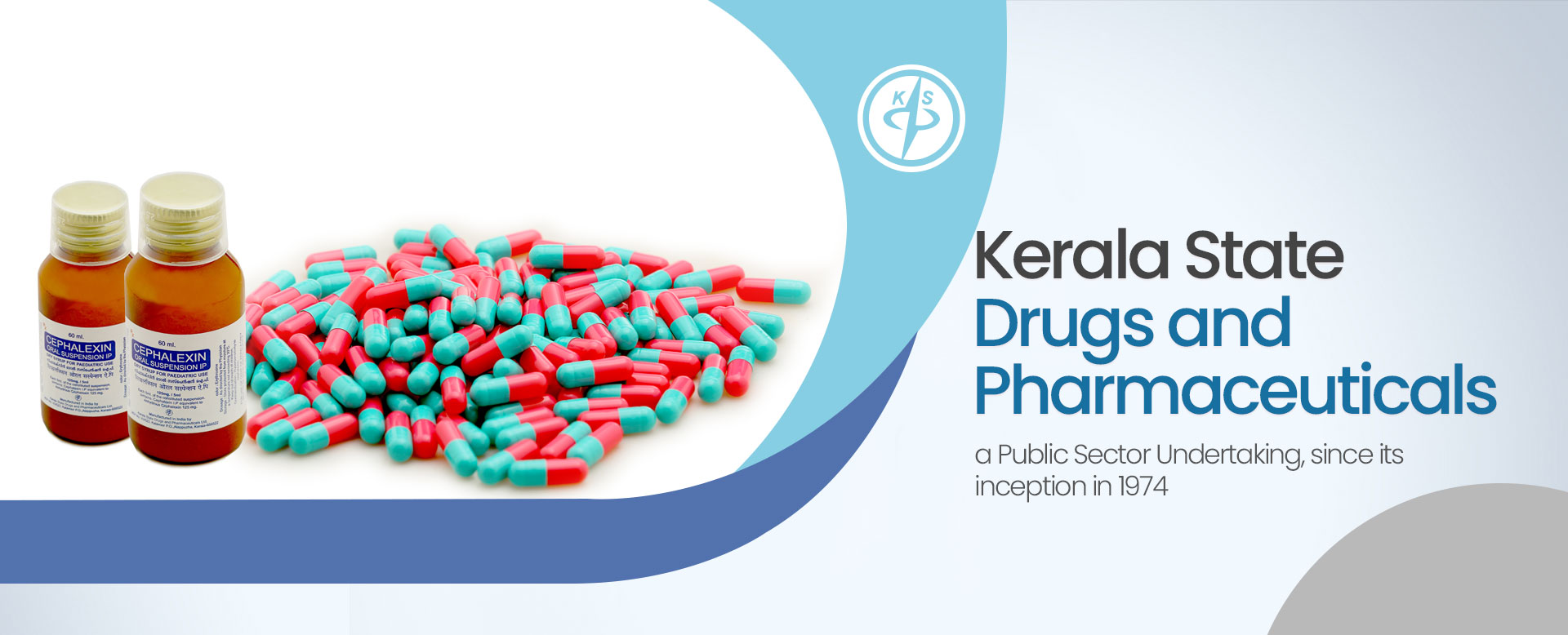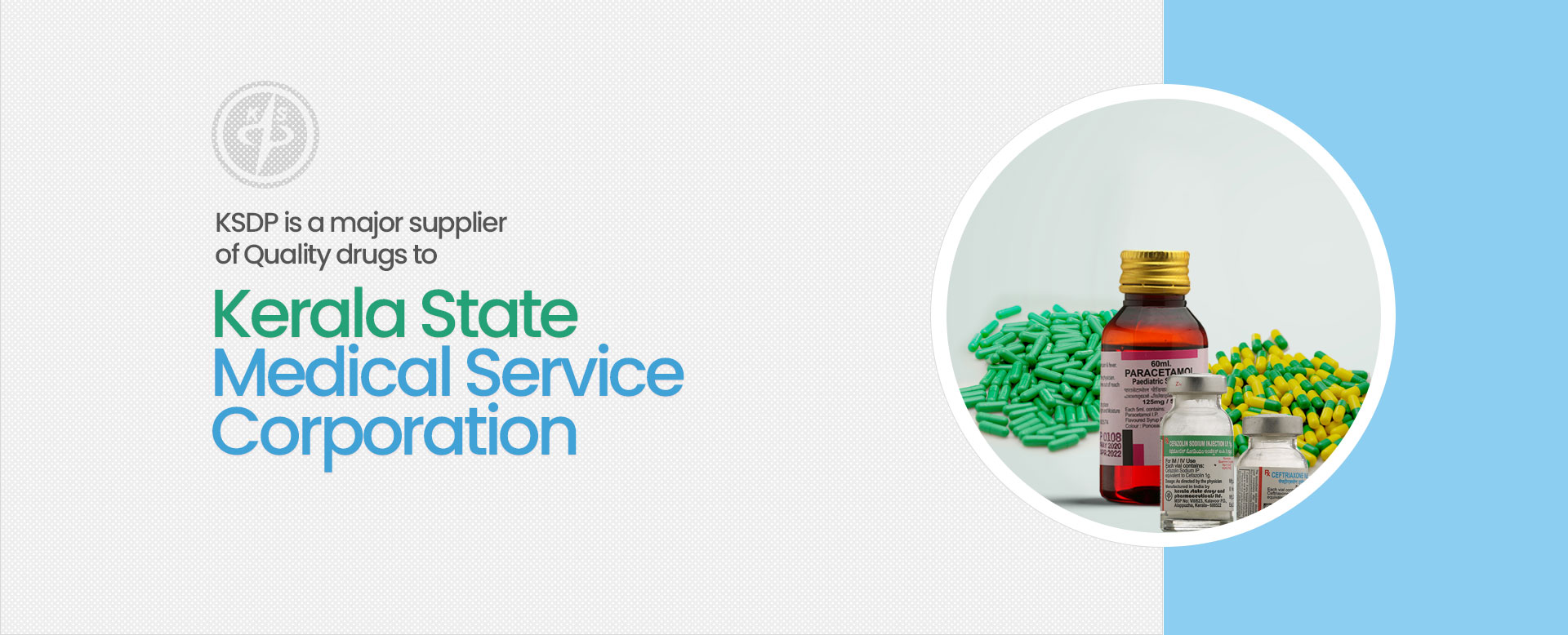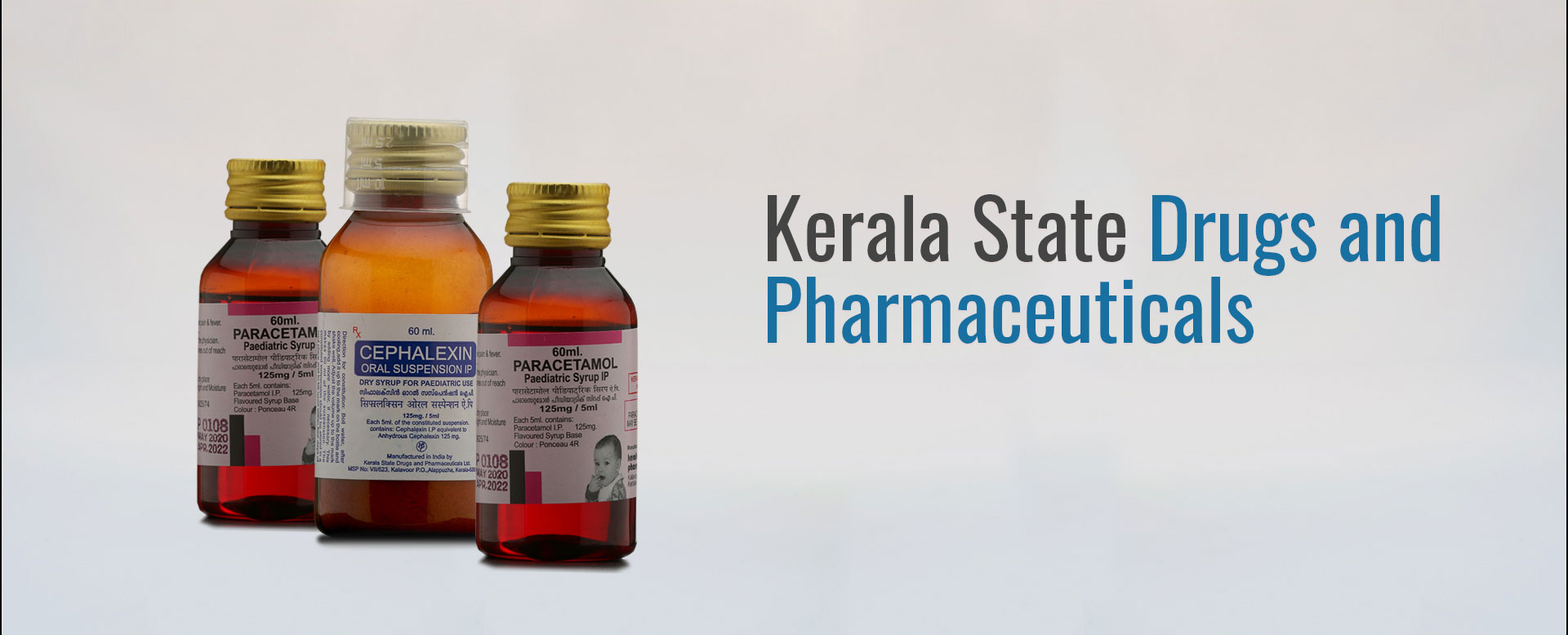 NABL Accredited laboratory with latest technologies for Drug testing
Sophisticated testing of raw materials, finished good..etc
Drug testing includes Sterility testing, Assay testing, Dissolution, Disintegration, Microbial evaluation
Kerala State
Drugs and Pharmaceuticals Ltd
Kerala State Drugs & Pharmaceuticals Ltd., a Public Sector Undertaking, since its inception in 1974 has been manufacturing and supplying essential and life saving medicines to cater the need of the common patients resorting to Government Hospitals in the State of Kerala.
As Kerala is a leading State in Public Health Services, we have been under constant pressure to achieve the best of Quality Standards. In fact our logo is "Quality that Cures" with a Highly Dedicated Workforce and Professional Supervision....
<! ========= Cool Timeline Free 2.0.7 =========>
KSDP Milestone
Milestone8
LVP/SVP/Ophthalmic Project
Milestone7
Oncology Medicines Manufacturing plant Administrative Sanction Hand Sanitizer Manufacturing unit Mask, PPE kit, Gloves Manufacturing unit Medical Equipment's Manufacturing Division (MoU Signed with SCT and..
Read More
Milestone6
Non Betalactam Plant Inauguration Hospital Consumables Project Administrative Sanction.
Milestone5
WHO-GMP Certification to Betalactam Plant
Milestone4
Dry Powder Injection Plant Inaugurated NABL Certification to Laboratory
Milestone3
Betalactam Plant Inaugurated
Milestone2
Agreement signed with Government and Management for the modernization of KSDP
Milestone1
Kerala State Drugs and Pharmaceuticals Ltd Medicine manufacturing company formed
Please feel free to write to us.If you have any inquiry please fil out our contact form below.
The Kerala State Drugs & Pharmaceuticals Ltd Alappuzha, the only allopathic Pharmaceutical Formulation manufacturing organization of the Government of Kerala